Pneumatic Brakes, Valves, and Plain Wheel Hubs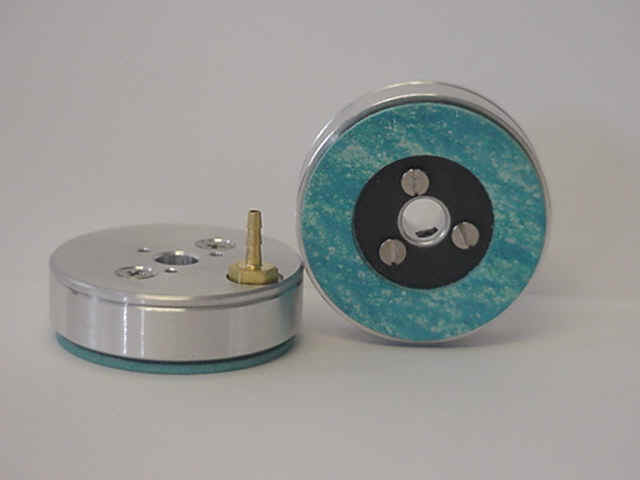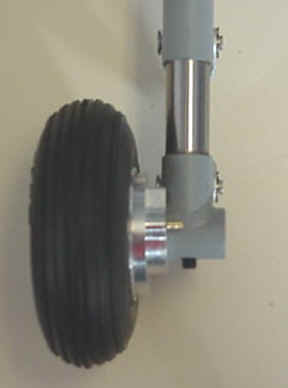 Photo of 1-1/2" Diameter Pneumatic Brakes Photo of a 2-1/4 Tire and Brake
Pneumatic Brakes for 2-1/4" to 10" Tires.
Key Benefits
Reliable Pneumatic Operation, No Residual Brake Drag
Long Brake Pad Life with Little or No Maintenance
Replaceable Brake Pads Available
Plain Hubs are used with the Pneumatic Brakes listed Below.
Most Hubs fit Dubro, Robart or Sullivan Tires in the appropriate size range.
Description and Pricing
| Part Description | Part # | Price |
| --- | --- | --- |
| Semi-Proportional Pneumatic Brake Valve | UP-6 | $70.00 |
| 1-1/8" Pneumatic Brakes for 3/16" Axels | BR-1 | $80.00 |
| 1-1/2" Pneumatic Brakes for 1/4" Axels | BR-2 | $125.00 |
| 1-1/2" Pneumatic Brakes for 5/16" Axels | BR-3 | $125.00 |
| 2" Pneumatic Brakes with 5/16" Axels | BR-5 | $150.00 |
| 3.5" Pneumatic Brakes with 3/8" Axels | BR-8 | $250.00 |
| 1.25" Plain Hubs for 2-1/4" to 3" Tires | 1.25Hub | $18.00 |
| 2.5" Plain Hubs for 4" to 4-1/2" Tires | 2.5Hub | $35.00 |
| 3" Plain Hubs for 5" to 6" Tires | 3.0Hub | $50.00 |
| 4" Plain Hubs for 6" to 7" Tires | 4.0Hub | $75.00 |
| 4.5" Plain for Utility Cart Tires 8" to 10" | 4.5Hub | $165.00 |

Send mail to webmaster@.sierragiant.com with questions or comments about this web site.
Copyright © 2010 Sierra Giant Scale, LLC
Last modified: May 23, 2010